T
hey are here! Two beautiful puppies. Twin girls.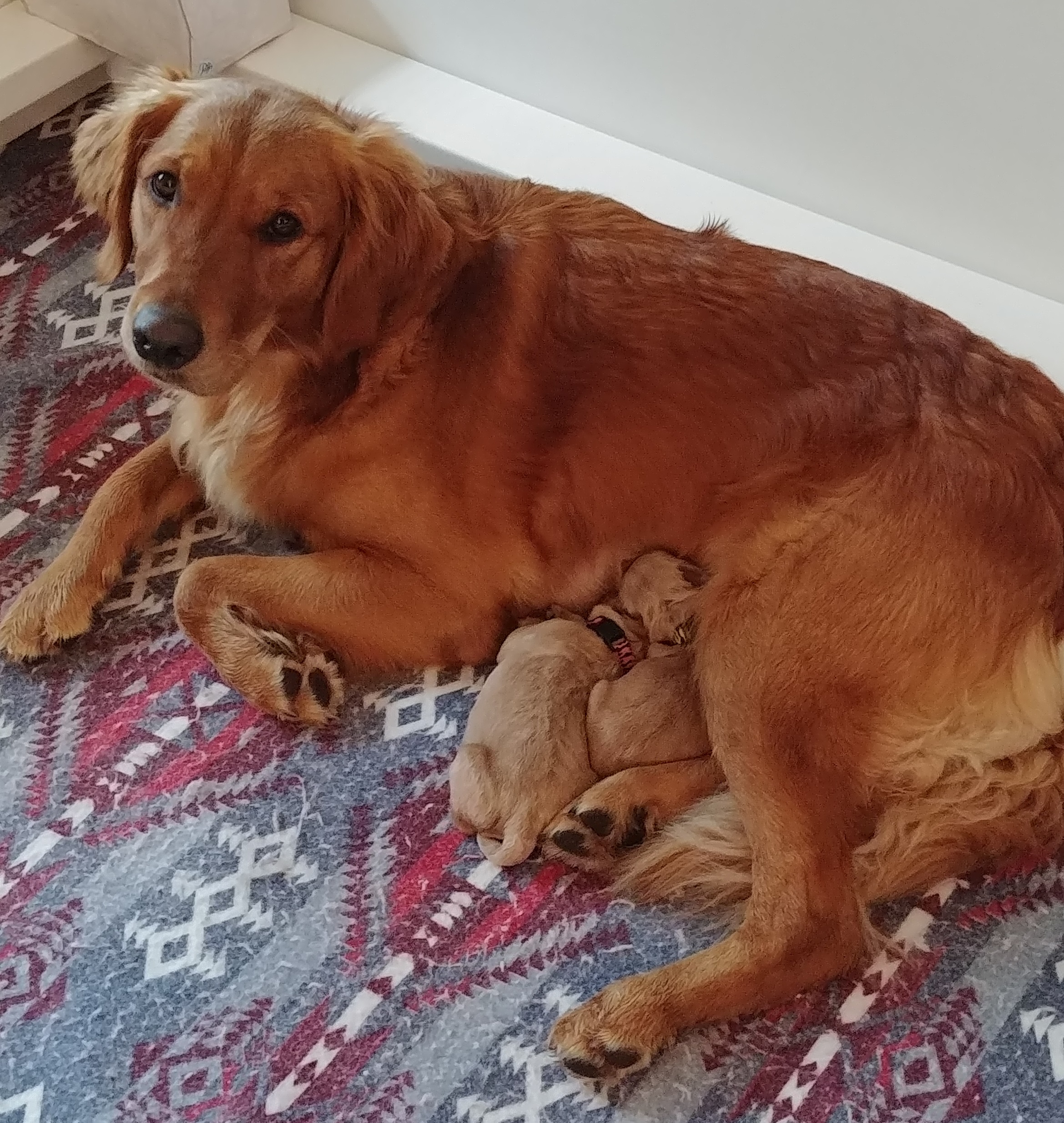 ---
---
We are still finalizing our breeding plans, but here are plans for 2021 or 2022.
Here are some breedings being planned:
SHR Topmast Hot 'N Spicy Chili RN JH (12/18/2017-)
HR Wynwood's Storm Warning MH** (10/2/2017-)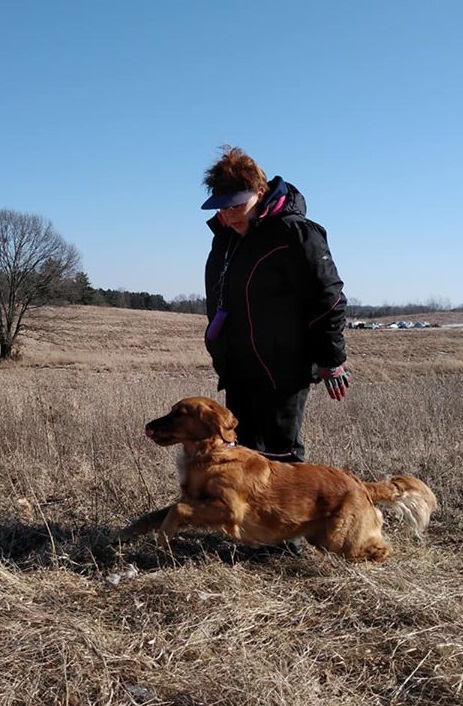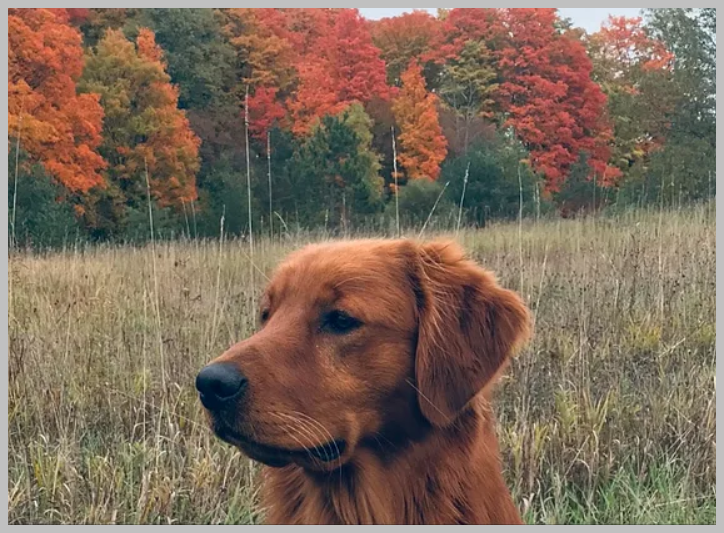 We expect nice looking, birdy active pups from this breeding.
(2022)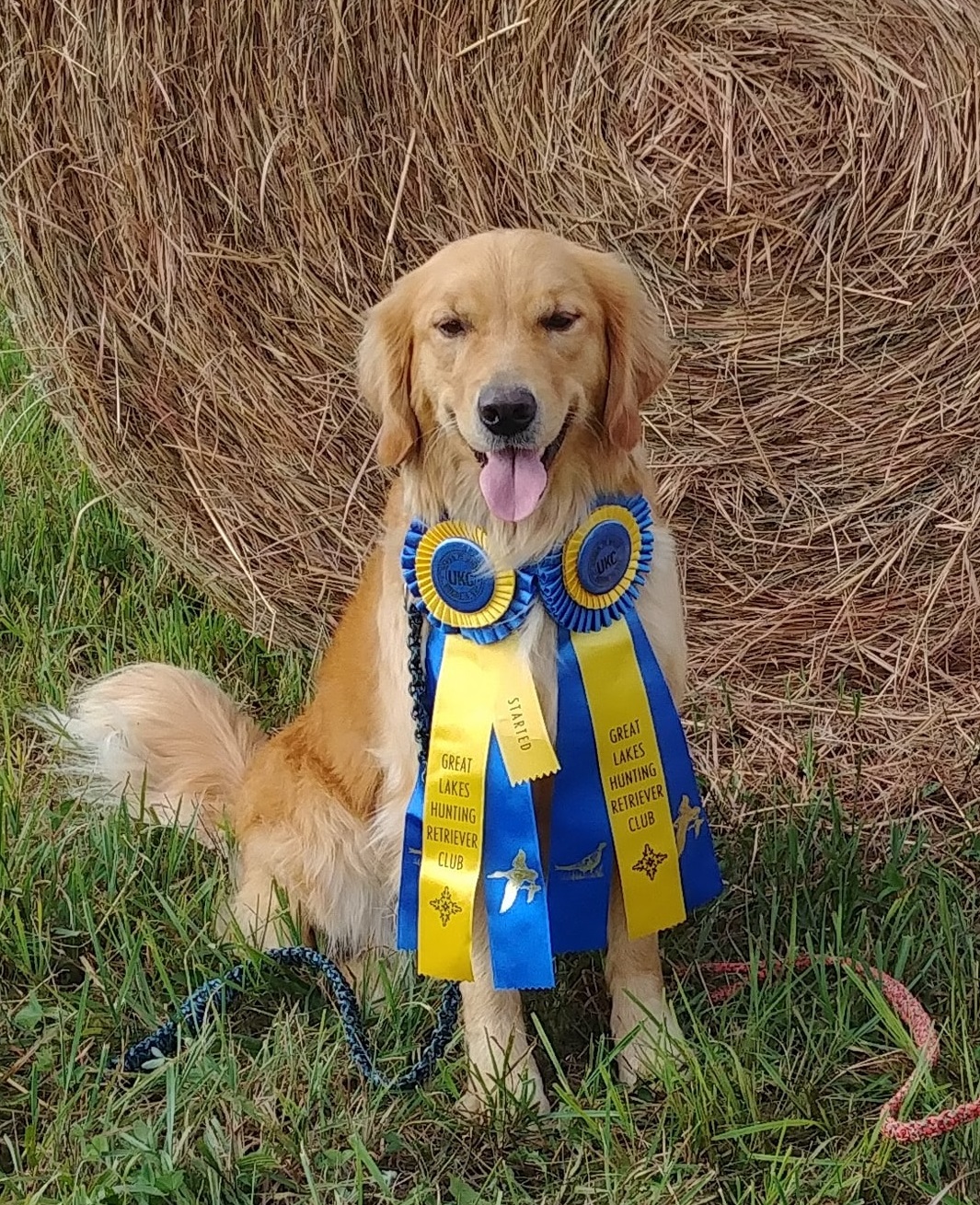 ---
Please keep in mind that our breeding program focuses on producing correctly structured performance and hunting, and a few breeding goldens. We seek to place most of our pups in working homes that compete in more than one arena–field, agility, obedience, conformation, tracking–or that work their dogs in hunting, or serious pet-assisted therapy. If you are interested in a performance or hunting puppy from one of these litters, or would like further information on a future litter, please contact us via e-mail at topmastgoldens@gmail.com
Typically, we have a litter every one to two years.
In the beginning, we co-bred with Gayle Watkins of Gaylan's Goldens. We are breeding under our own name now, but we are still breeding with her guidance and teachings. Our litters are whelped and raised here in our home, in the middle of all our daily happenings. They will be raised according to the Avidog standards. When they are old enough, they will spend the last 3 weeks walking in our fields and woods, swimming in our pond if weather permits, meeting lots of people and getting to know their relatives. We spend our time getting to know them so we can match them well with their new owners.
Before contacting us about a puppy, please read the following portions of our website to be sure that we and our dogs are right for you:
All of our pups experience the following developmental protocol:
BioSensor exercises from 3-17 days of age

Introduction to a different novel scent from 3-17 days of age. To learn about this, watch an interesting webinar Introducing Scents in Neonate Puppies by Gayle Watkins PhD, about this program she developed.

Regular socialization with people of all ages and sizes

A physically and mentally stimulating environment appropriate to their age

Problem solving exercises, again, appropriate to their age

Socialization with dogs other than their dam

Introduction to solid food after 5 weeks of age followed by natural weaning, often not until 8 or 9 weeks

Daily walks in the fields and woods after 6 weeks (weather dependent)

Regular opportunities to swim (weather dependent)

Introduction to game birds

We do not remove dew claws. Click on the link to see Dr Chris Zink's article on why we don't.

Dew Claw Removal article
For more about how we raise our pups, check out
If you are interested in a performance or hunting puppy, please contact us via e-mail at topmastgoldens@gmail.com
*******************************************
---
Note: It is never the color of a Golden Retriever that determines its temperament or working ability or health and potential longevity. Instead, the quality of a Golden Retriever will be determined by the care the breeder has taken, by adhering to the standard when breeding, as well as by doing careful pedigree research and screening for soundness of mind and body.
To read more, go to the following link on the Golden Retriever Club of America's website: www.grca.org
Responsible dog breeders work hard to produce healthy, socialized puppies, interview potential buyers, do home checks, and remain there as a resource for buyers for the life of their dogs.
Learn what to look for when searching for your next pet: