Topmast is planning two litters in 2023/2024. 
We will have a co-breeding with the co-owner of Chase in the Fall 2023 in California (Chase x Rooster)
and we will have a litter here in Michigan with our Raini in early spring 2024.
All the girls are Topmast goldens and will follow the Avidog breeding program when co-breeding with us.
When we have a litter, it may be raised with Pat Swallows at Topmast Goldens in Michigan or with our co-owners.    We have entered into co-ownerships with some of our puppy owners who share the same dream for the ideal hunting companion and healthy Golden Retriever. We do not believe any Golden should live in a kennel environment, we believe in the same breeding  philosophy and share the same dream for healthy, sound, athletic representatives of the breed.
---
---
---
---
Chase
x
Rooster
Litter will be Fall 2023
HR Topmast Chasin Double Trouble UD RN NA NAJ MH9
X

 http://www.minerskennel.com/studs/miners_kennel_retriever_studs_rooster.htm
Rooster passed away at almost 16.
We are planning a frozen semen breeding between Chase & Rooster in the late summer 2023.
We are very excited about this breeding, as Chase is a high drive dog in the field, biddable and  loves to work.  Rooster's history speaks for itself, UD, 47 MH passes, Outstanding Sire.  We love what we produced breeding to him once before with the Irish Litter and are excited to be breeding to him again through frozen semen.  He is known for producing working ability, structure, and longevity.
Chase is expected in season around September. This will be another co-breeding with Chase's owner, Kim Portney, who lives in California and she will raise the litter there.  We co-bred with Kim with Chase's dam, Ritzy, which produced several very nice working dogs including Chase, Goose, Lexi, and our boy Buddy.  We are excited to again co-breed with Kim, who raises the puppies as we do with the Avidog program and does an outstanding job raising the pups.  We will visit and assist with whelping, evaluating, and placing the puppies with Kim.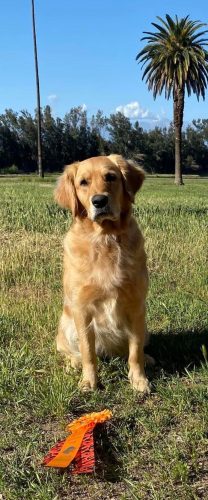 Chase Master pass
                                                                 No reservations are available for this Fall 2023 litter.
Chase will be co-bred with her owner Kim in California.
Puppies will be born and raised in California the Avidog way.
Chase is from our co-breeding of her dam Ritzy, who comes out of Bonny, a very special girl and producer herself.
They both descend from our foundation dam Abbi.
                                                She's a hard worker, honest in the water, and just completed her MH9 and her UD.                                                                 She has OFA Excellent hips, PennHip 47/.50  and normal elbows.  DNA tests all Clear.
Rooster
Rooster had 47 Master Hunt Test passes and qualified for the Master National every year between 1997 and 2002.  Nancy says "Rooster's best qualities was his marking and problem solving abilities. It was wonderful to watch him think through a difficult situation. Even better, he is throwing pups that are better than himself, with wonderful, biddable, and very bonding personalities and he has done this with more than one or two females.
Here's Gayle Watkins of Gaylan's Goldens opinion of Rooster when she first met him.
" I was very impressed with his overall structure and balance, particularly his well-made front assembly and excellent body. He has correct forechest with great fill of muscling, nice front angulation and clean shoulders. His body has excellent ribspring and depth of body with a good topline. At 70 pounds, he has adequate substance–he is a powerful, middle-of-the-Standard dog with moderate bone. He has a rugged, masculine head with an intelligent, eager expression, nice depth of muzzle, correct earset and a dark eye. He could use a bit more breadth of skull but the overall appearance of his head is quite pleasant. Rooster has correct coat, appropriate in texture and quantity. It is dark gold in color. He has a strong rear assembly with proper angles and tight feet. He maintains excellent muscle tone, even without work. He is OFA Good with normal elbows, heart and eyes."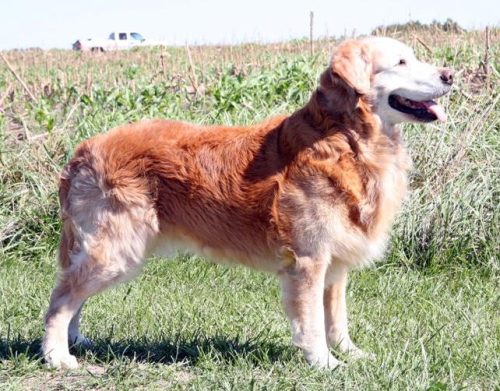 Rooster stacked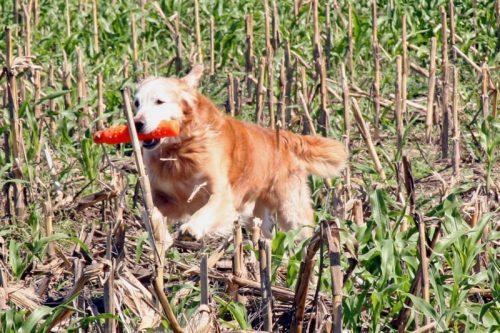 Rooster retrieving as a senior
Reservations available to working homes only
---
---
We have three stud dogs picked out for our Raini breeding this winter.  It all depends on when she comes in season, whether Cruz will be available to breed, or we decide to use frozen semen from Minnesota (Magic), or do a natural breeding here in Michigan (Topper). 
Timing is everything!
(Late Winter 2023/Spring 2024)
SHR Topmast Fire 'N Rain BN RN JH WC CCA
(Raini)
will be bred to one of these boys this winter
***
All depends on the timing!
***
                                                     Lorfield's I Get Around MH40 MNH4 CCA WCX HTHF (Cruz)
                                                                                       Owner:  Carol A. Hynes, WI
                                                                                                       ***
                                                                                                        OR
                           Frozen semen breeding:   HR UH Windrush's Magical Mystery Tour MH WCX** OS (Magic)
                                                                                           Owner:  Chuck Ward, MN
                                                                                                          ***
                                                                                                          OR
                                          Natural breeding:  Wynwood's Over the Top MH13 QA2 CCA (Topper)
                                                                                           Owner:  Renee Schulte, MI
                                                                                                       *****
We expect good looking, structurally correct, and wonderful temperament puppies from all of these stud dogs.
                                                                      Strong work ethic with an action-packed pedigree.
All these dogs are healthy dogs with no chronic health issues.
No allergies, hot spots, and wash & wear coats.
Cruz and Topper have OFA Good hips, Magic had OFA Excellent hips.
Raini has OFA Fair hips, PennHip .35/.27
All have normal elbows, clear eyes and heart.
Raini is 20 3/4 inches.
This breeding is based on solid diverse working pedigrees in all venues with low COI.
Sires and dam are smart, biddable, athletic and talented- enthusiastic for any game.
Very good and honest in the water too!
Reservations available for this 2024 litter.
    Cruz                                    Raini with SHR passes
---
---
THE VIPER X LEXI ROCK & ROLL LITTER HAS GONE TO THEIR NEW HOMES!
Lexi whelped 8 puppies June 15th!
All puppies have gone to their new homes
8 weeks old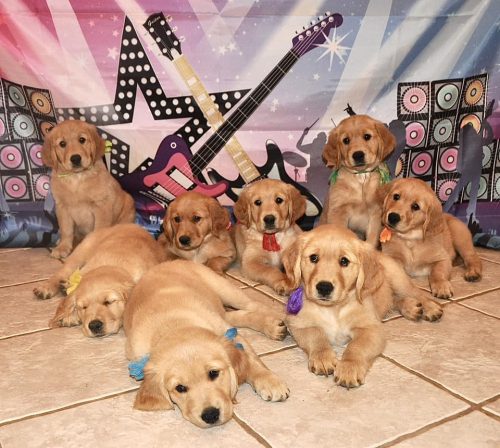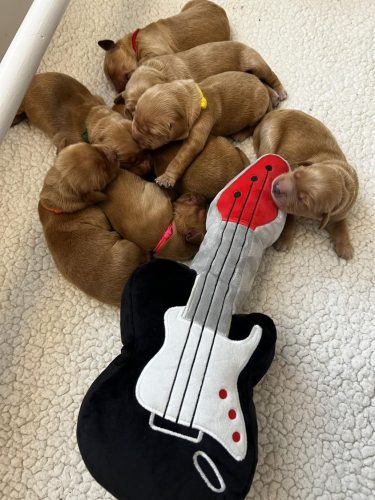 HR Topmast Double Oh Seven RE BN JH NA NAJ DN TKN WC CCA CGC  (6/27/2019-)
(Lexi) (3 SH passes)
X
(Viper)