The Cowboy Litter  – Feb 22, 2016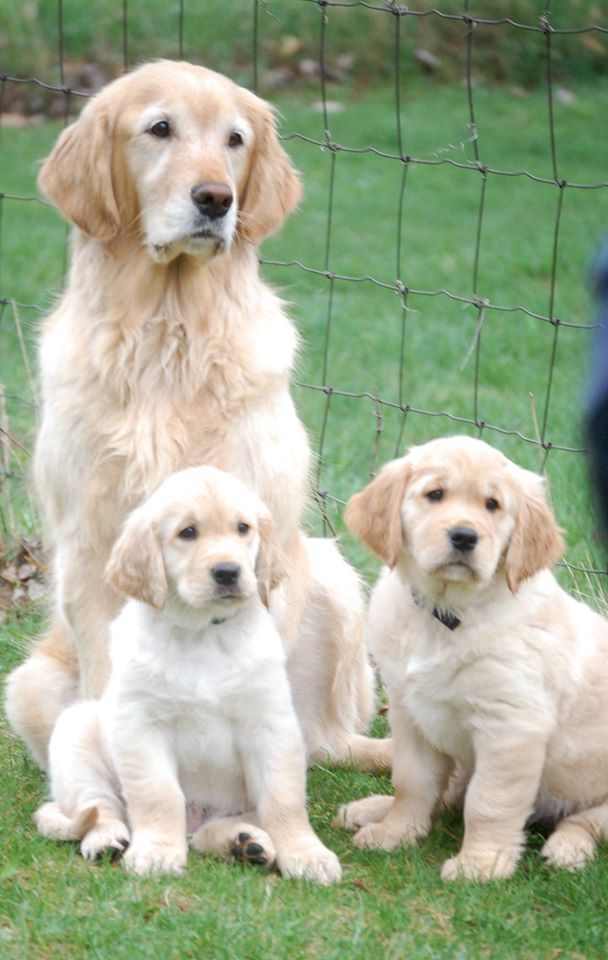 Momma Karli and Ranger & Mattie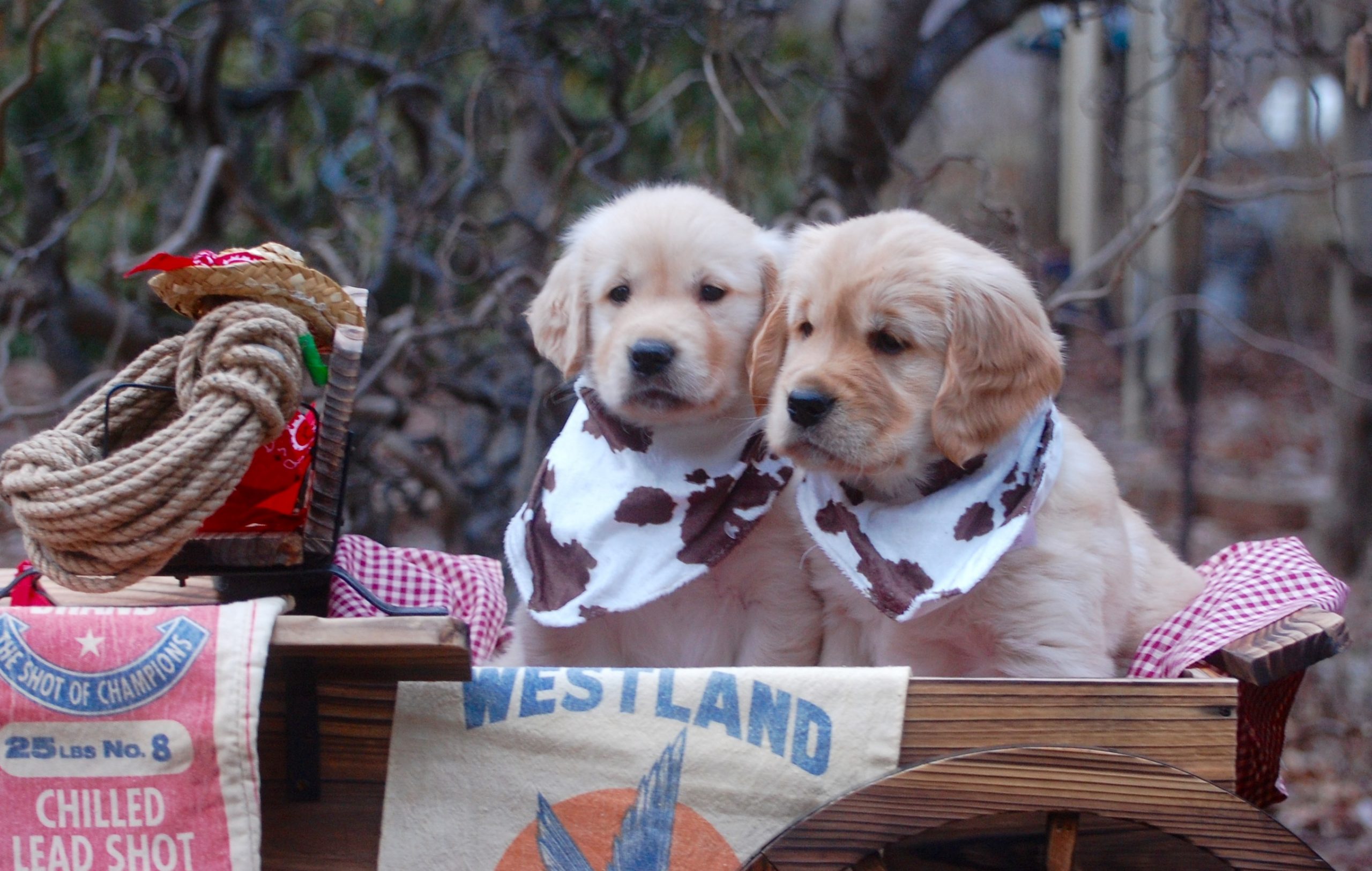 This was our second breeding of our
co-owned girl, seven year old Karli to Asher.
The pups have made names for themselves in field and agility.
Click on their name below to go to their webpage.
(Mattie)
HRCH 500 POINT, MACH Topmast True Grit RN MH21 MXB MJB OF T2B WCX CCA VCX CGC ADHF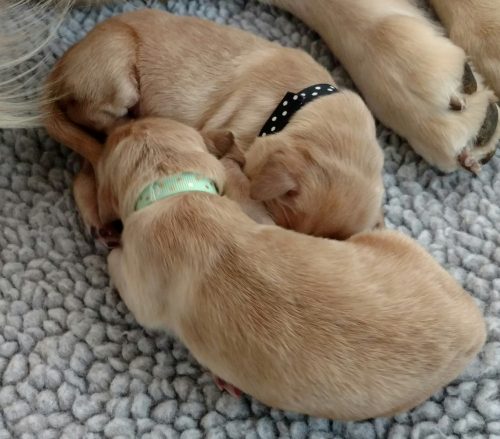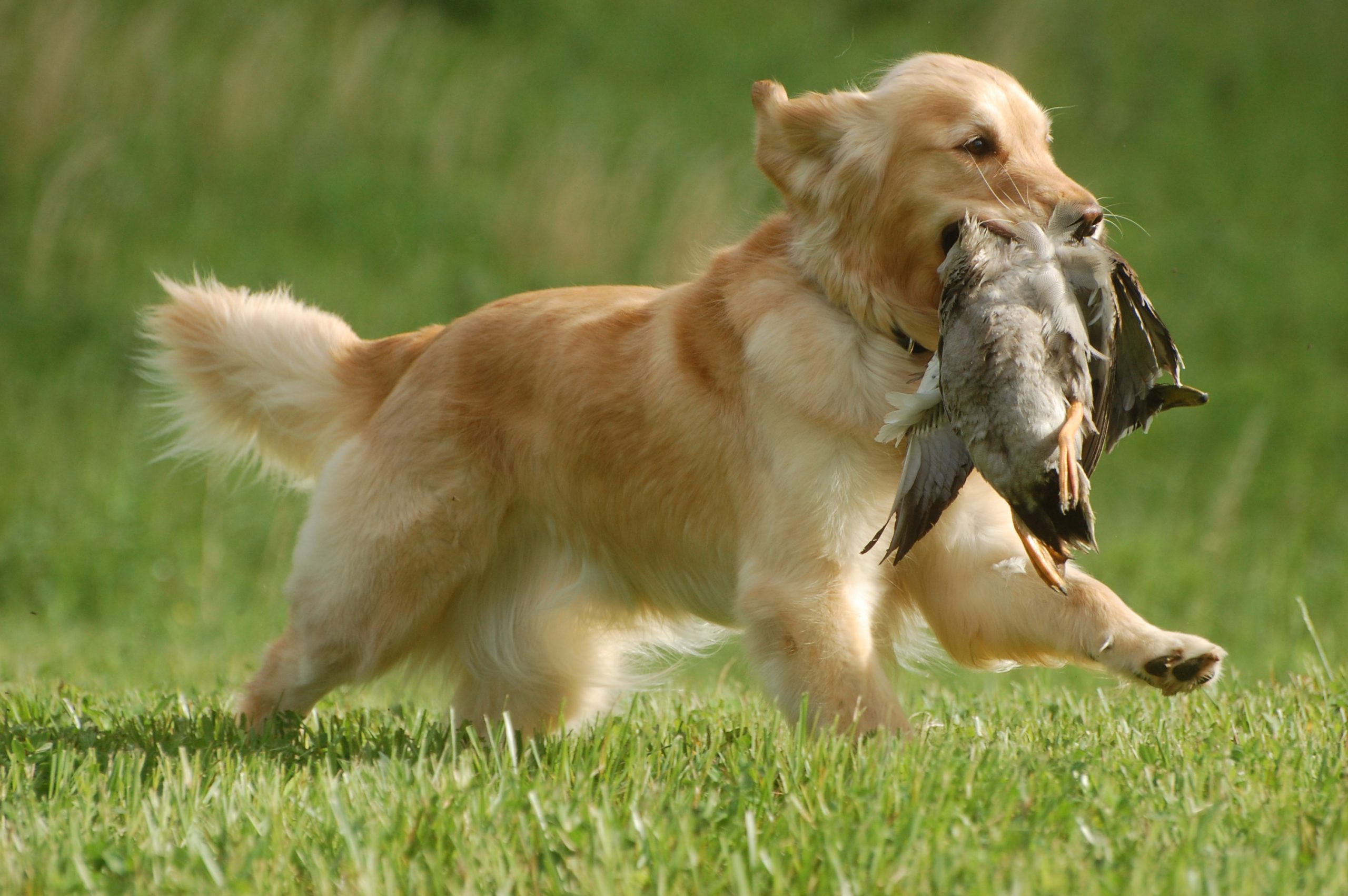 Karli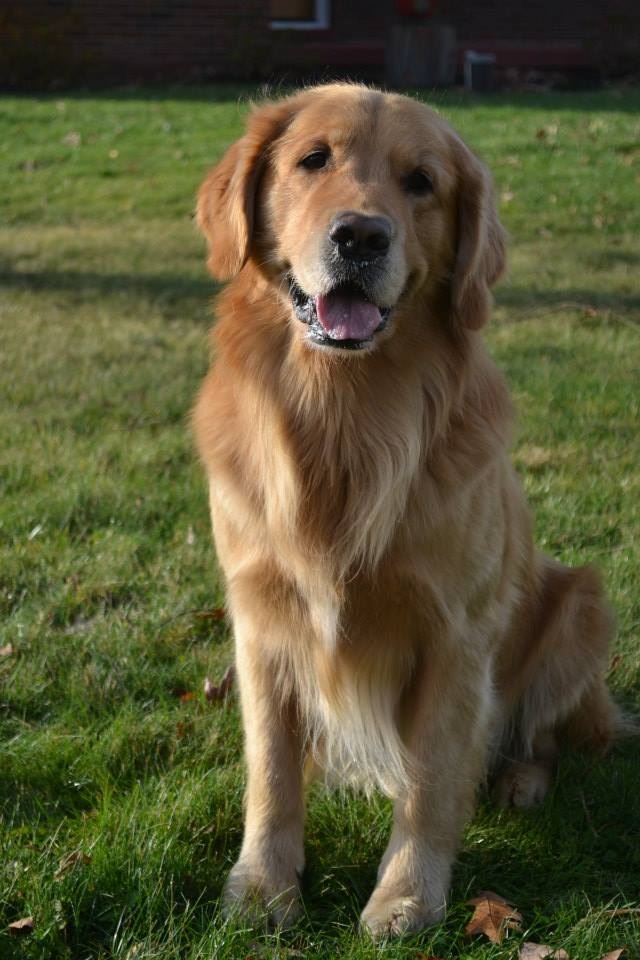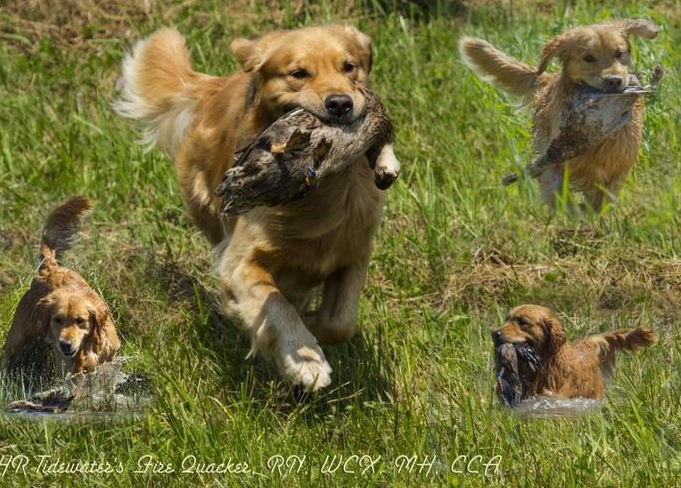 We chose Asher for this litter because we love everything about this boy.  
He was a lovely dog, good solid structure, resilient and biddable, a great dog in the field.
This is what his owner had to say about him:
Asher was bred in Canada by Tidewater Golden Retrievers and has been a great addition to our family of competitive field dogs. He was the pick male out of a litter of ten. He is a muscular athletic 70-73 lbs working weight and 23 inches at the shoulder.
I chose Asher because his pedigree combines the best blend of Bench and Field Lines and the expression is exactly everything a Golden Retriever should be. He was handsome, met the Golden Retriever Standard and was high-drive, birdy, and his temperament is second to none. 
He had a fearless attitude towards trying anything new and had a tremendous amount of water courage and flies strong and high into the water. He lived in the house with a pack of five other intact males. He falls in the middle of the pack and was appropriate both in the house and out and about everywhere I take him. He was totally Amateur trained and handled to all his accomplishments in the field. Asher had a ton of drive, and was a relaxed, confident house dog with  a wonderful Golden temperament.
He was a handsome, balanced dog that easily acquired his CCA.  He won the field trial dog conformation class at the Greater Pittsburgh Golden Retriever Club's Annual specialty and went into the ring again at the Cuyahoga Valley Golden Retriever Club's specialty and won the field trial dog class there as well. 
He was Amateur handled at the 2015 National Specialty and won a second place in the conformation field trial class against CH dogs. At a young age (9 months) he earned his CGC and RN (Rally Novice Title).  He continued his puppy obedience training by becoming a demonstration dog for me during my time as a Field Instructor for PAWS with A Cause Service Dogs. He quickly learned how to do tasks to become a service dog for wheelchair assistance, seizure response and hearing dogs for the deaf and was certified as a service dog. At one year of age he was certified a Therapy Dog. 
He loved to work and excelled at both Hunt Tests and Field Trials. He earned his Master Hunter at 3 years of age and went on to advance into the field trial game in 2015 after qualifying for the 2015 Master National. He did not attend that National but concentrated on field trial concepts and advancing training in the Qualifying & Amateur stakes where he competed. 
 Asher was a very fun dog to train, he was my first MH Golden Retriever and advanced field trial dog and we learned so much together.  
   With the breeding, we have healthy, stable, sound goldens who can do well in hunt tests, agility, obedience, tracking and more.
Karli is a pretty girl that takes after her CH sire.  She was easy going, pleasant in the house, but when she stepped to the line and took off, she was another dog.  She was an accurate marker and fast out and back for her birds.  She LOVED diving into any kind of water and had a huge water entry.  She went to the line looking like a demur little blond show dog and then watch out….she was off like a flash, causing judges to shake their heads in disbelief.