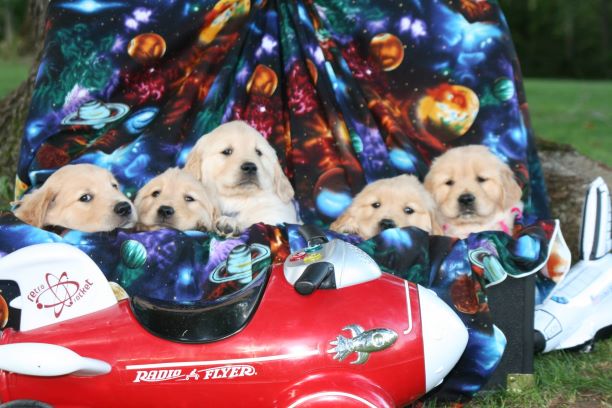 Our Chime,
CD RAE JH OA OAJ NAP NJP CCA VC CGC
PD1 PJ1 PR1 PK2 CL1,
She had a litter of five puppies again.  Two boys and three girls.  They are doing well in their homes.
Raggedy Run Time Well Wasted MH *** WCX CCA
(click on their name below to go to each puppy's webpage)
We bred Chime to a beautiful dog who excelled in field events and was an excellent personal hunting dog for his owners, with a great temperament.  These puppies inherited their parents love for hunting and birds, and their beauty.