Irish Litter
Abbi & Rooster
July 10,2007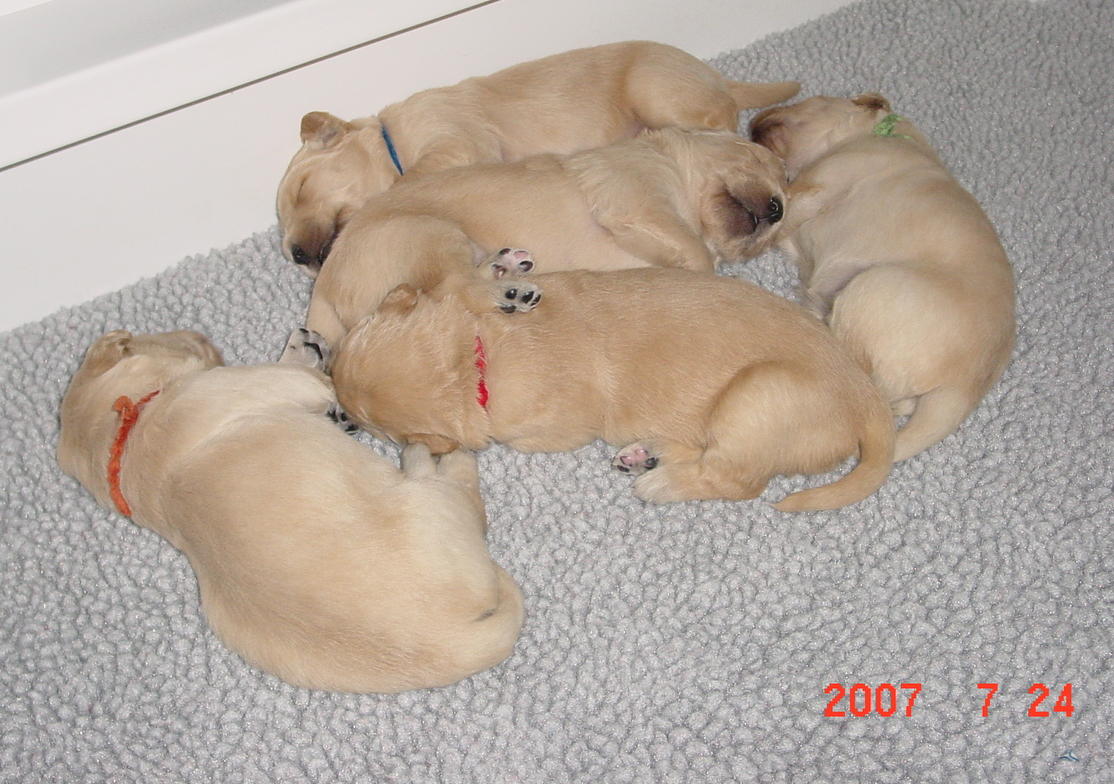 You can see the pedigree from this breeding at
  The five Irish Litter puppies were born July 10, 2007.  This litter was co-bred with Abbi's breeder Gayle Watkins of Gaylan's Goldens.  The litter, known as the Irish Quints, was whelped and raised here until they were almost 7 weeks of age.  We then headed to Gayle's house in New York, where the puppies went for mountain walks, and had their testing and evaluations done before being placed in their new homes.
We were very excited about this breeding, combining two great high drive dogs with great on and off switches.
The pups are fantastic in their drive, biddability, and birdiness.
We have two MACH's, AX/AXJ, MX/MXJ's, two JH's, and a MHCH/MH50 Master Hunter, her owner's first MH, who qualified for the Master National five years in a row and is a Champion Tracker, and UD.
Click on their names below to go to their webpage.